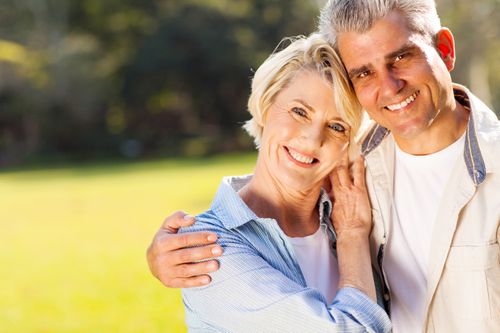 When it comes to men's health, many online sites tout low pricing and privacy shipping. But big named, national brands are not always the best solution to what ails you. Let our experienced staff answer your questions about erectile dysfunction (ED), hair loss, and premature ejaculation with the professionalism and discretion you would expect from your local pharmacist. Have your prescriptions filled locally - often at a better price- and delivered discretely the next day.
Don't believe us? See below for our latest price comparison then let us help you take the first step toward a better life.
We have created a letter and prescription blank for you to present to your prescriber.
Our Price
Sildenafil
20mg - $30 per 30 tablets
40mg - $60 per 30 tablets
60mg - $90 per 30 tablets
80mg - $120 per 30 tablets
100mg - $150 per 30 tablets
Sildenafil (generic Viagra) – Minimum of 5 tablets
25mg - $6 per tablet
50mg - $12 per tablet
100mg - $24 per tablet
Tadalafil (generic Cialas)
2.5mg - $60 per 30 tablets
5mg - $120 per 30 tablets
10mg - $15 per tablet
20mg - $30 per tablet
Typical Online Price
Sildenafil
20mg - $60 to $90 per 30 tablets
40mg - $120 per 30 tablets
60mg - $180 per 30 tablets
80mg - $240 per 30 tablets
100mg - $300 per 30 tablets
Sildenafil (generic Viagra)
25mg - $34 per tablet
50mg - $34 per tablet
100mg - $34 per tablet
Tadalafil (generic Cialas)
2.5mg - $240 per 30 tablets
5mg - $240 per 30 tablets
10mg - $44 per tablet
20mg - $44 per tablet
Our Price
Finasteride
$15 per 30 tablets
Minoxidil
$15 per 60mL
Typical Online Price
Finasteride
$20 per 30 tablets
Minoxidil
$16 per 60mL
Our Price
Sertraline 25mg
$12 per 30 tablets
Typical Online Price
Sertraline 25mg
$24 per 30 tablets